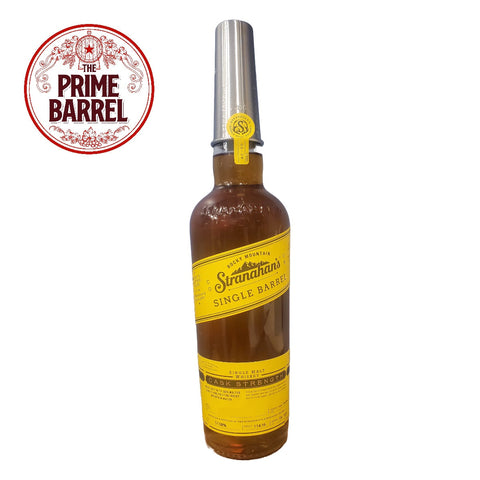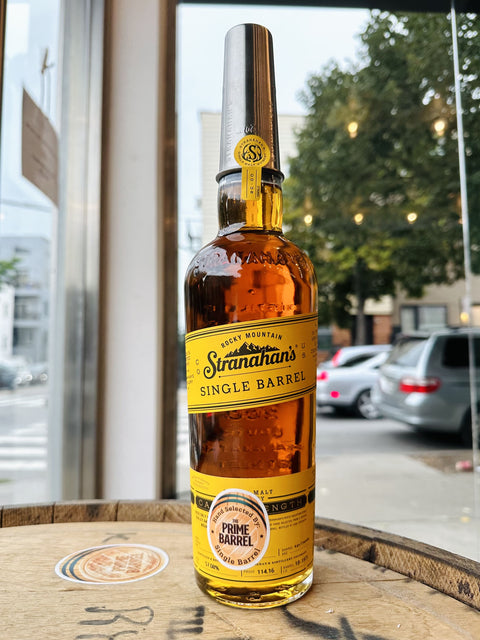 Stranahan's "Second Chance" Single Barrel Single Malt Colorado Whiskey The Prime Barrel Pick #70
Pickup currently unavailable
Sometimes fate smiles upon us, and we get a second chance at something truly special. That's precisely the story of our Stranahan's "Second Chance" Single Barrel American Single Malt. During our barrel-picking expedition in Colorado earlier this year (2023), we sampled Stranahan's regular portfolio. While the standard offerings were good, none truly captivated us - feeling a touch on the lighter side for our taste.
That perception changed when we delved into Stranahan's single barrels. These were notably different—more flavorful, complex, and surprisingly balanced. This particular barrel—#18-1975 with a Proof of 114.16 and aged 4 years, 7 months—stood out with its rich grassy, butterscotch, and cocoa notes. A balanced whiskey that truly punches above its weight.
This exceptional barrel made a lasting impression. However, our community's preference for bourbon led us to hesitancy and, subsequently, regret. Later, fate intervened. When we revisited the opportunity, we discovered another account had claimed it but was gracious enough to share this incredible find with our club.
With flavors that continue to dance on our palates, this is a second chance you won't want to miss. Seize the opportunity and taste what could have been lost but is now lovingly rediscovered.