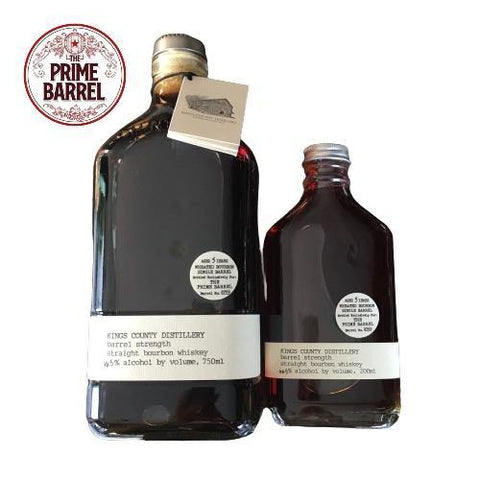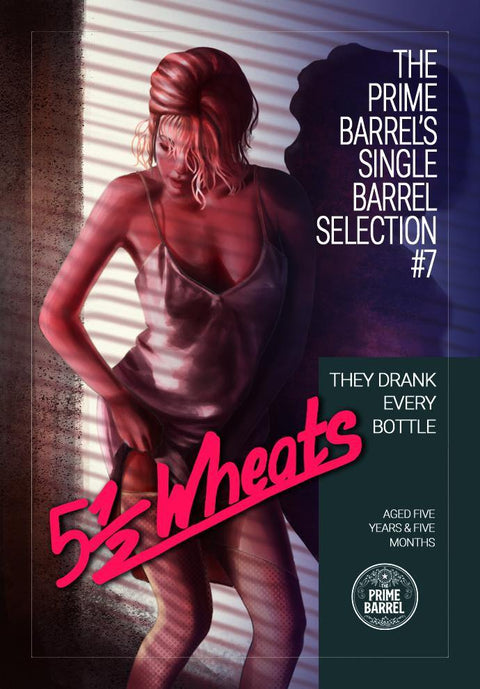 Kings County Distillery "5 1/2 Wheats" Barrel Strength Wheated Bourbon The Prime Barrel Pick #7
Pickup currently unavailable
You could say that The Prime Barrel's 7th selection is a strategic one of sorts. Besides having made a selection with Kings County earlier this year and getting an overwhelmingly positive response to it, we already knew that the quality would be there. However, knowing that the selection will show up at our doors around Memorial Day, we wanted to pick something with a lighter profile, which would make the perfect choice for summer sipping. When Kings County Distillery informed us that they had only a couple of Wheated barrels available for selection, we jumped at the opportunity.
It is essential to mention that we were making a selection out of 4 barrels that were presented to us: 3 straight bourbon barrels and one wheated. We knew we'd be biased towards wheated one, so we did this selection blind, meaning we did not know what we were tasting until we picked the winner. The 5.5 years wheated bourbon easily had the most complex yet super enjoyable profile, even at the barrel strength. It has a sweeter and smoother profile than all the straight bourbons we tasted (those were good too, by the way). 
For the "tater" sticker theme, we went with 9 1/2 Weeks movie parody, partially because it was set in Brooklyn and partly because of the 5 1/2 age of the barrel.
The yield on this is super limited. We only have 40 750ml size bottles and 12 200ml size bottles available.
Cheers, and we hope you enjoy this one over the summer!